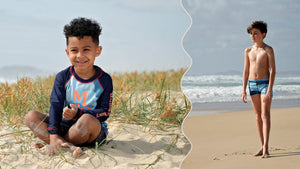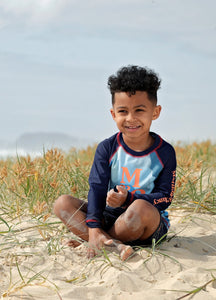 Let's have a cuppa!
Calling all rural retail, outback general stores, roadhouses, poolshops, swimwear stores and camping shops
Limited Edition
We have a proud portfolio of talented creatives we collaborate with to produce one-off prints incorporating designs from the bush to the beach.
Quality Materials
For our swimwear and accessories, we consciously choose to use top-tier recycled fabrics, trims and tags made from repurposed fishing nets and single-use plastics.
Pool Friendly
Matilda & Clancy swimwear goes through rigorous product testing to ensure it performs on cue in all water conditions while retaining its integrity for the next wave of wearers to enjoy.
Good for Australia
If there's one thing my team and I are passionate about, it's building and nurturing regional, rural and remote community connections.
"
I know you'll absolutely love these togs! I'm confident that the kids will be throwing on these swimsuits all year long to catch waves, fly on the rope swing, and race under the sprinkler!

"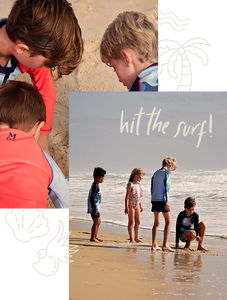 For Boys and Girls
Matilda Range
Perfect for having fun in the sun, while staying protected from those rays! Did someone say SPF 50+?
Clancy Range
Bomb-dive into the water and build sandcastles with ease! Durable fabrics made for active kids.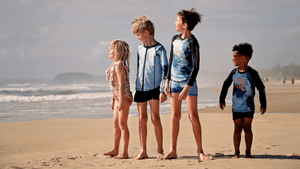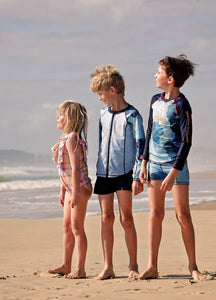 Bush to Beach
Designs from the bush, fit for the beach and beyond!
Questions
To make things a little easier, please find below a list of our most commonly asked questions. If your query isn't covered or you need further help, feel free to email us at our contact page and one of our team will respond as soon as they are able. If it's outside our business hours of 9-5pm Monday to Friday, your email will be prioritised the next working day.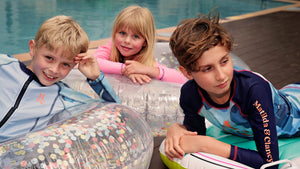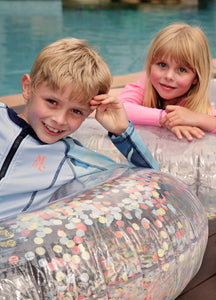 Summer all year round
Making memories and splashes, from local pool parties to summer weekends at the beach!
Future Faves!
Styles your kids will rave about, and prints that will stand out.
Subscribe
We only send emails once or twice a month and only about good things.